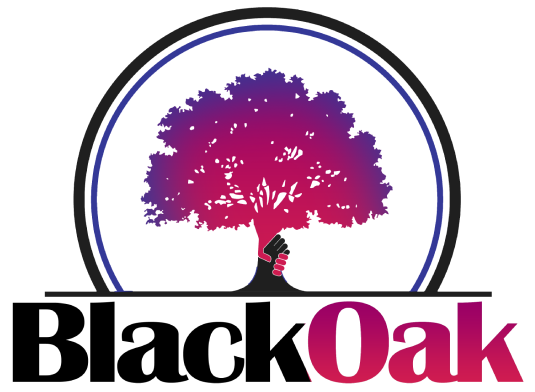 by Nicole Duimstra
Virginia Conservation Network (VCN) is excited to share more about our partnership with the BlackOak Collective (BlackOak). 
VCN and BlackOak teamed up in late 2020 to help expand the pipeline of Black professionals launching careers within Virginia's environmental movement by connecting talented Black individuals with VCN's network of 150 conservation and climate organizations.
DISMANTLING STRUCTURAL RACISM IN THE CONSERVATION COMMUNITY
We know that structural racism exists not only within our country but also exists within the broader conservation community. A few years ago, VCN started the important process of looking internally to dismantle inequitable structures within our own organization and to build out a more inclusive movement that lifts up leaders and communities of color.
One of the best ways environmental organizations can help dismantle systemic racism and ensure our work advances environmental justice is by supporting Black-led organizations, diversifying hiring, and promoting Black leaders in our organizations. This partnership allows us to do both.
We know that there are many existing barriers for individuals of color to join and thrive within the predominantly white-led conservation community, including VCN and our Network partners.
Visibility of Job Opportunities. It's estimated that anywhere between 50-80% of all jobs are filled through networking rather than publicly available job searches. For the conservation community, that often means sharing upcoming jobs within existing networks which are predominantly white. BlackOak hosts a job board (Budding Opportunities) which specifically targets Black applicants interested in working in environmental fields. Through this partnership VCN will not only post any jobs we have on the Black Oak jobs board but also help raise the visibility of the jobs board to our Network Partners to encourage them to use it.
Seeing Black Staff in Leadership. Given that the staff of VCN Network organizations are predominantly white, it can be hard for Black youth to see themselves reflected as leaders in our organizations. That is why we are partnering to host a series of career panels which highlight Black leaders with a career in Virginia's environmental community. The career panels are an opportunity for Black students and young professionals to gain career advice and learn from Black environmental leaders who are doing the work right now to fight climate change, advance environmental justice, protect rural landscapes, ensure clean water for all and more. Our first career panel is April 21st at 5:30pm, you can find more details here.
White-Led Organizational Culture. It's not just enough to recruit Black individuals and individuals of color into staff positions in organizations, we also must ensure that Black individuals are invited into a welcoming, inclusive culture and given opportunities for leadership and success. VCN and BlackOak are partnering on a series of Fireside Chats to speak with directors and board members about the full spectrum of recruitment and retention. In addition, VCN has been working separately on co-creating a shared learning series for VCN partners on organizations while doing the important internal work ourselves.